Part of Tehran Industrial was founded in 1946 by the late Sadiq fahmi. Late true that localizing our understanding among the first engineers tooling and machining technology, began in the industry.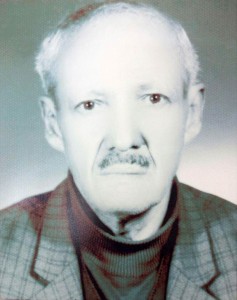 Mr. Mansour fahmi in 1983 with the permission of his father and with the aim of helping parents to manage part of Tehran, Study Abroad abandoned and became part of Tehran.
In 1998, Mr. Mansoor Fahmi for growth More of Tehran part, as a specialized manufacturer of Kranvyl pinions on the agenda of the complex that this has become known over before the series because of the need for the industry to enter the parts to the country.
Participation in international exhibitions and received a rating agency of several major European companies as well as membership in the Society of Inventors and Innovators Excellency Mr. Mansour Fahmi Iran
The Group manufacturing industries, is proud to be selected in the field of raw materials in the field of design and production methods, ready for great offers across the country, has announced.
Iran Khodro motor unit (intelligent robots making internal gear pinions hall Kranvyl in-line engine inlet)
Air Force air defense (radar mast construction Kranvyl the turret gearbox)
Machine Sazi Tabriz representation in Tehran (production of differential Kranvyl different burs
Aerial refueling units Oil Company (parts of refueling and score)
Sky aviation industry (gear for the Boeing jet engines and other components for the aerospace industry)
Sharif University of Technology (the research projects and the construction of various parts)
University of Science and Technology (parts of Publishing and Printing)
Company Lzn, ferrous and non-ferrous alloys casting (making Kranvyl pinions)
IRIB (parts of camcorders and construction of small gears inside the transmission of sensitive lenses)
Sending electricity company (manufacturing, installation and assembly Kranvyl)
Self-Sufficiency Jihad Army (Kranvyl CNC machine is Stkhth)
Cement Tehran, Abyek, Cain, Khash and other cement the bases for Kranvyl in 3 sizes)
Working with Tractor Sazi Tabriz, Urmia, Jiroft and Sirjan
Machine-building company Srbstan (of parts of overhead cranes)
Wood and Paper Industries (manufacture of gears and gearboxes in different sizes Kranvyl)
Iranian Steel Company blades (made Kranvyl milling Bulgarian)
Company Paykar industry (Kranvyl related to the transmission gear revolving turret)
Construction Kranvyl Glngy pinions for many manufacturers of computer socks machines
Saveh Rolling and Profiles mills (4-meter gears and Kranvyl Apyral shoulder milling Bulgarian
Production of components for manufacturers of medical equipment
Boot Company Pars (Kranvyl production of industrial transmission line)
Telecommunication Company of Iran (production of polyamide gears delicate and subtle)
Textile companies Khomeini, Tehran and Kashan Velvet
Iran Electronic Industries (Kranvyl produce subtle)
Iranian Cultural Heritage Organization (making screw-setting and guiding the laser beam)
Working with many companies in the food industry, fast food and restaurants